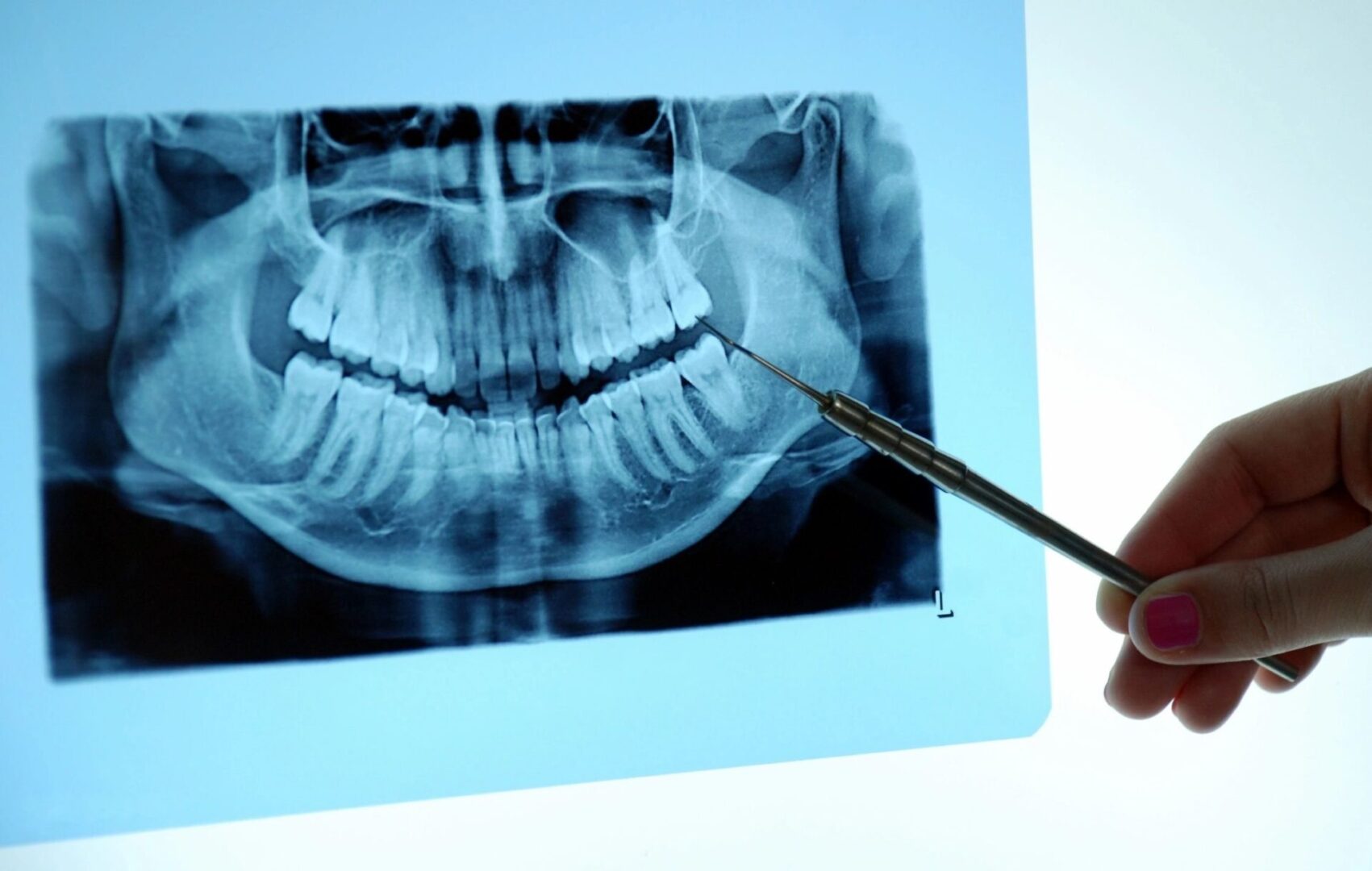 What New Technologies
Are Being Used?
Our specialty practice is committed to excellence and using state-of-the-art technology to enhance patient care.
Our surgical suite is equipped with dental operating microscopes, which allow power adjustments for focus, zoom, focal length, and intensity of the Zenon light source. An ASI dental unit is also complete with air-driven high and low speeds fiber optic handpieces, electric rotary motor, ultrasonics, system B, Obtura, dual micro irrigators, micro air syringes, and curing light.
Cone Beam Computed Tomography
Our practice utilizes state-of-the-art, small volume cone-beam CT (computed tomography) technology that provides highly accurate, 3-D radiographic images of teeth, bone, sinuses and surrounding structures with minimal radiation to patient for the diagnosis, planning and treatment of endodontic disease that are not possible with 2-D technologies (regular dental x-ray). With the addition of cone-beam CT technology to our office, our practice is committed to providing innovative, high-quality, patient care.
By using computerized digital x-rays, we can reduce the radiation to our patients by almost 90%. Instead of film, a comfortable sensor pad is used to capture an instant on-screen image, which means shorter appointments for our patients. Because they are digital, the computer can enhance these x-rays for improved visualization and diagnosis. A printed report, with these x-rays, is sent to your dentist after you visit with us.
In addition to digital radiography, we utilize special operating microscopes. Magnification (up to 25X) and Zenon illumination help aid the doctor in seeing tiny details inside your teeth, including but not limited to fracture, isthmus, separated instruments, calcified canals, and intra-coronal decay. Hence, a better and more accurate diagnosis can be provided. Also, a tiny video camera on the operating microscope can record images of your teeth to further document the doctor's findings. This results in better dental evaluation and treatment decisions.
The OPMI PROergo microscope from Carl Zeiss is equipped with a high-resolution 3-chip video camera, which can record images of your tooth to further document the doctor's findings. These pictures and videos can be sent to your dentist for increased communication of your specific needs.
This device helps to precisely measure the length of the tooth's roots electronically for complete cleaning of the tooth. Due to its high accuracy, it reduces the number of x-rays normally needed during the procedure. This device lowers patient radiation exposure even further, used along with digital x-rays.
Nickel-Titanium
Rotary Instruments
The degree of cleaning and shaping determines the success of root canal therapy. Along with liquid antimicrobial agents, nickel-titanium hand and rotary files are used to maximize the removal of harmful bacteria within the root canal system.
An Alternative to the Drill - Instead of using a drill inside your teeth, this device vibrates a diamond-coated metal tip at a high frequency. It is most commonly used in root end surgery and non-surgical re-treatment. Because it is very small, it can be used under the microscope for precise removal of small amounts of tooth or fillings, allowing for conservative treatment of your tooth.